Hi! / Cześć!
The Christmas are coming, and I still have not bought all Christmas gifts. Honestly, I was never crazy about the big inventing what to buy to whom. For some time my family and I come up with an idea to choose the presents for our own and share this with each other. This way everyone is happy because we can get what we wish for. However, there are situations that you want to surprise your friends, so I made some list which could be helpful for some Christmas presents ideas. Due to the fact that the blog is about music. Guess what happens 🙂 Yes. Gifts will also fit into the theme of this blog. Here are my suggestions:
Święta tuż tuż, a ja ciągle nie mam zakupionych wszystkich prezentów gwiazdkowych. Szczerze mówiąc nigdy nie przepadałam za wielkim wymyślaniem co kupić komu. Od pewnego czasu moja rodzina i ja, wymyślamy co byśmy chcieli dostać i dzielimy się z tym ze sobą. Dzięki temu każdy jest zadowolony, bo dostaje to co chce. Są jednak przypadki, że chcecie zaskoczyć swoich znajomych, dlatego przyda się Wam mała pomocna lista co można kupić jako gwiazdkowy prezent. Z racji tego, iż blog jest o tematyce muzycznej. Zgadnijcie co się stanie 🙂 Tak. Prezenty również będą podpasowane pod bloga. Oto moje propozycje:
headsets

CDs

concert ticket

iTunes  voucher

iPod Case

CD Holder
headset holder
portable speaker
ukulele
Guitar Picks
Cufflinks & Tie Bars
jewellery – bracelets, earrings etc
posters with a favourite artist
t-shirt or other gadget with a favourite band
słuchawki 

płyty

bilet na koncert

voucher na iTunes

pokorwiec na mp3 player

stojak na płyty

stojak na słuchawki

przenośny glośnik

ukulele

kostka do gitary

przypinki do mankietów

biżuteria – bransoletki, kolczyki

plakat z ulubionym artystą

bluza/ t-shirt z ulubionym artystą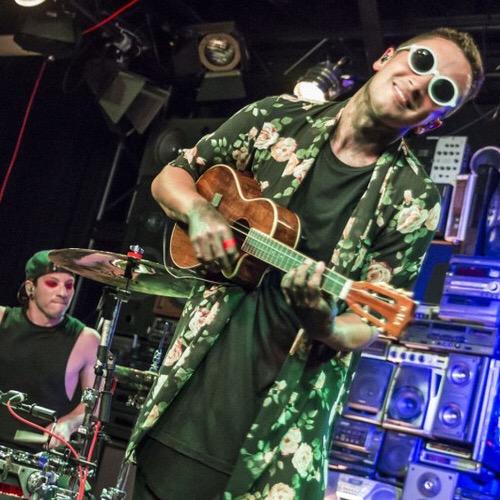 And what do you think of this list? Maybe you have any other suggestions? I am waiting in the comments section below. / I co myślicie o tej liście? Może macie jakieś inne propozycje? Czekam w komentarzach.
Good Luck!
<<< Let`s Stay Positive Together>>>
– D.